A & C Transmission Specialists is a family owned and operated full service transmission facility that offers a comprehensive selection of repair, installation, and maintenance services for all your power train needs. Along with our dependable services, we also offer top quality products at an affordable price so that each of our customers can benefit from having the very best parts available without breaking their budget.
We have everything you need for a successful transmission repair in Edmonton, including:
Transmissions: We have a full line of automatic rebuilt transmissions
Precision Torque Converters: We carry a full line of high and low stall torque converters
Parts: Coolers, cables, lube guards, additives, and more
Transmission Filters
Shift Kits, Shift Correction, Reprogramming Kits
Saving You Time & Money
With over 30 years of experience, we have what it takes to get the job done correctly the first time. We complete all services in house to save you time and money, while ensuring that every service meets our high standards of quality. Whether you are interested in having your new transmission installed by our skilled professionals, or you would rather install it on your own, we are here to help.
We have almost any part you need in stock. However, if there is something you are looking for, but cannot find, let us know and we will be happy to create the perfect solution for you.
For more information on our Edmonton auto transmission services, or to request a free quote over the phone, give us a call at 780-454-8598 and one of our knowledgeable professionals will be happy to help.
Watch our Commercial!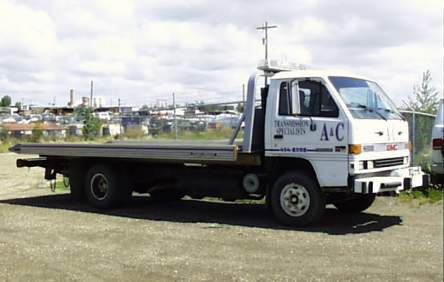 The A&C Transmisssions tow truck